Product Description
The M5si is a real high end amplifier. At 150wpc, with high current delivery, it will drive virtually any loudspeaker easily.
Internally the M5si is configured as two independent monoblocs with a separate preamp, but all mounted on one pcb. Its technical performance is about equal to the M6si.
The M5si has very low distortion, outstanding noise ratio and an extremely flat frequency response. Inputs; phono (mm), 4 line, and USB 'B' up to 24bit 96kHz.
The M5si produces an extraordinary sweet clear lucid sound. Significantly it was developed after our amazing legendary Nu-Vista 800. Consequently some of the Nu-Vista 800's subtle pcb layout solutions have found their way into the M5si.
When you hear it we are sure you will understand the relationship between the two. The M5si projects a deep and wide stereo image with very extended bass and a crystalline top end without a trace of harshness.
150wpc
Excellent technical performance
Preamp output
Unconditional stability, will drive any loudspeaker
Wide range of useful inputs including asynchronous USB and MM phono
Excellent hunky build quality
M5si - Specifications
Amplifier
Power output: 150 Watts per channel into 8 Ohms
THD (+ noise): <0.010 % typical 20Hz - 20 kHz
Signal to Noise Ratio: >100dB 'A' - weighted
Frequency Response: +0, –0.1dB, 10Hz to 20 kHz
Inputs
4x Line Level RCA
1x USB type 'B' connector - asynchronous data stream at up to 24-bit/96kHz
1 x MM phono input
Trigger in
Phono Input
Sensitivity: 3mV nominal (MM)
Signal / noise ratio: >70dB 'A'-weighted
Input impedance: 50k Ohms (MM)
Frequency response: RIAA/IEC ±0.5dB 20Hz-20kHz
Outputs
Trigger out
Fixed, line level output
Variable, preamp output
General
Dimensions - WxHxD (mm): 440 x 100 x 405
Weight (unpacked / packed): 14.6 kg/ 18.8 kg
M5si - Overview
"The M5 really has it all: it has the tonality, the detail, the scale, and the dynamics. The build quality inspires a lot of confidence that I'm going to be able to enjoy this amplifier for years to come."
RECOVERING AUDIOPHILE 12/2020

"A pretty special amplifier for the money. A winning combination."
ANDREW EVERARD - HI-FI NEWS 04/16
"A music machine of first quality."
STEPHAN SCHMID - HIFI & RECORDS 04/16

"He does everything right: sounds sonor, has a tremendous amount of power."
HOLGER BIERMANN - LOWBEATS 07/16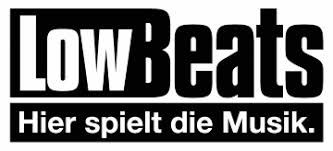 "Its sound is the perfect refinement of music."
TOM FRANTZEN & MICHAEL LANG - STEREO 01/18

"Meet convincing spatiality and a great sense of atmosphere!"
ALEXANDER ROSE - STEREOPLAY 06/16
Product Videos
Custom Field
Product Reviews